Chairman & Managing Director, Shri S D Singh
Shri S.D.Singh is a Chemical Engineer from BIT Sindri, Dhanbad of 1984 batch. He has done Post Graduate Diploma in Mineral Engineering from the Indian Institute of Mines, Dhanbad in 1985. Shri Singh started his career from HFCL, Barauni in November, 1985 as Management Trainee and joined Namrup Fertilizer Unit in January 2002. During his tenure of 32 years in HFCL and BVFCL, he has rich experience in the Purchase, Stores, Inventory Control, Transportation and Disposal functions of Material Management Department of BVFCL. He is instrumental in implementing e-procurement, preparation of purchase manual and updating the database of pre-qualified vendors of BVFCL. Shri Singh had taken over the charge of Director (Production) from 01/10/2012. He was entrusted with additional charge of CMD from 01/10/2012. He has now assumed the charge of the Chairman & Managing Director from 29/09/2017. He is also a member of the Board of Directors of The Fertilizer Association of India.
*******************************************************************************************
Director (Finance),  Shri R.K. Chandiok

Shri Rajiv Kumar Chandiok, has taken over additional charge of the post of Director (Finance) of the company w.e.f.  19th December, 2016.
A Chartered Accountant by profession, Shri Chandiok embodies an extensive experience spanning over 22 years in the Fertilizers and Power Sector.
Shri Chandiok is presently Director (Finance) of National Fertilizers Limited and overall incharge of Finance & Accounts functions of the organisation and is responsible for evolving and formulating related policies, their implementation, He is also responsible for financial planning, budgeting, costing, resource mobilisation from banks, Financial Institutions, capital market and External Commercial borrowings, financial control, preparation of monthly, quarterly and annual financial statements and compliance with statutory and corporate norms. In addition to Finance he is also responsible for  Company Sectt., Legal Deptt.,  Information Technology,  Internal Audit and  Management Services functions. As a team leader, he encourages interaction among team members for better exchange of ideas, leading to higher productivity.
Prior to NFL, he was General Manager (Finance) in Power Finance Corporation Limited (PFC) and before PFC, he also worked with National Hydro Electric Power Corporation Limited (NHPC).
With an extensive professional experience in power & fertilizer industry, Shri Chandiok is well conversant with various issues related to the industry and under his leadership NFL has achieved ever highest Urea production. Highest Profit Before tax during the last 10 years and other laurels too.
The expertise of Shri Chandiok in Project Appraisal Techniques is well recognized in the industry & management and professional organizations like PMI, ASCI, IIFT, CII, FICCI. He has attended various professional programmes in India and abroad particularly on Project Financing, Risk Analyses and  Leadership.
*******************************************************************************************
Chief Vigilance Officer Shri Prabhas Kumar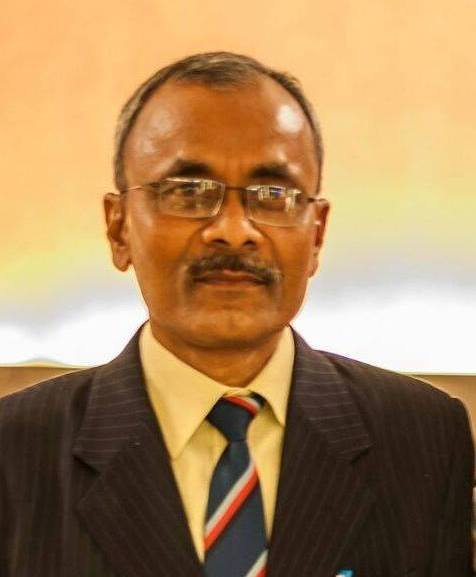 PRABHAS KUMAR (1988 IDSE) has been deputed as Director in the Department of Fertilizers in Ministry of Chemicals and Fertilizers Government of India. He is presently holding the additional charge of Chief Vigilance Officer of BVFCL.
*******************************************************************************************
Dy. Secy (Budget), DoF Shri  S.M.Gupta
Shri S.M. Gupta is an officer of Central Secretariat Service (CSS) and is, presently, holding the post of Deputy Secretary (Budget) in the Department of Fertilizers. He has done his graduation with Zoology, Botany and Chemistry. In addition, he did diploma in Foreign Affairs and diplomacy with proficiency in French Language from Lucknow University, Lucknow.
 Shri Gupta has served in various Ministries like Ministry of Defence, Ministry of Food and Public Distribution and Ministry of Finance, before joining the post of  Deputy Secretary in the Department of Fertilizers. He has  experience of more than 30 years of service. Firstly, in Ministry of Defence, he has dealt with establishment, matters relating to one defense PSU i.e, Mazgaon Dock Limited, Capital acquisitions for Coast Guard, Secondly in Ministry of Food and Public Distribution he has handled policy matters for procurement of Wheat and Rice for Central Pool and lastly in Ministry of Finance he found exposure to Right to Information (RTI) Act, 2005.
*******************************************************************************************
Deputy Secretary (Admn), DoF Shri Rakesh Kumar
Rakesh Kumar a Commerce Graduate and Dy. Secretary in Department of Fertilizers joined Government of India as CSS Officer in the year 1987. He has vast experience in HR Management, release of Grants-in-aid to State Governments/ UTs/NGOs, IT matter, Parliamentary issues, administrative issues, Government purchases etc. he has worked in Ministry of Social Justice & Empowerment, Tribal Affairs, National Commission for SC/ST and Department of Consumer Affairs before joining in Department of Fertilizers
*******************************************************************************************
Non Official Director Prof. Alak Kumar Buragohain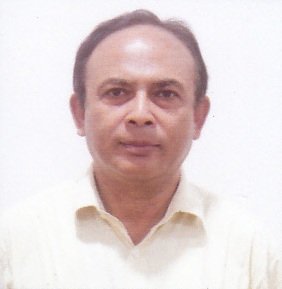 Alak Kumar Buragohain is the Vice–Chancellor of Dibrugarh University . Earlier, he was the Registrar of Tezpur Central University and a Professor in the Department of Molecular Biology and Biotechnology in the same University. Professor Buragohain was the founder head of the Department of Molecular Biology and Biotechnology at Tezpur Central University. Professor Buragohain studied at St. Anthony's College, Shillong, from where he graduated in Science. He obtained his M.Sc. in Botany with specialization in Cytogenetics and Plant Breeding from Gauhati University. He joined the Department of Biology and Applied Biology at Imperial College of Science, Technology and Medicine, London from where he gained the Ph.D. degree in Plant Molecular Biology.
Professor Buragohain has been  engaged in teaching and research for over three decades. His research interests are – drug discovery for tuberculosis from natural products, bacterial evolutionary genomics and nanobio material.
A number of his articles has been published in various journals and books. Click here to view the lists of his publications/ conference etc. As the Vice-Chancellor, Professor Buragohain focuses on enhancing the quality of higher education and research at Dibrugarh University.